Foreign landlords shun UK property market after tax hikes
Key Points
The number of foreign investors into the U.K. property market has more than halved since the start of the decade.
London has seen the most dramatic fall in investment.
Tax hikes are thought to have driven landlords away.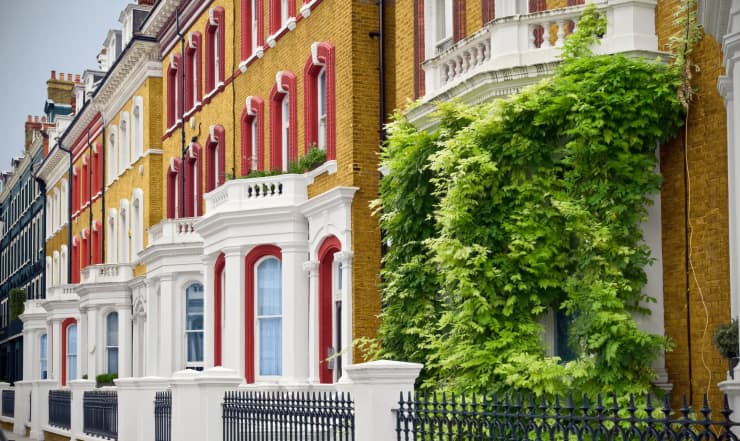 Roland Nagy | iStock / 360 | Getty
Overseas landlords are moving out of the U.K. property market in search of pastures greener, according to new research which suggests the number of international investors who own property in the U.K. has fallen to a new low.
Just 5 percent of British homes now have overseas owners, down more than half from the 12 percent seen seven years ago, the research released Monday by real estate firm Countrywide showed. Of the 90,000 properties studied, the fall was most pronounced in London, where the proportion of foreign landlords fell from 26 percent in 2010 to 11 percent this year.
The investor demographic in London has also shifted since the start of the decade. Asians now constitute the largest investor segment in the capital, while the number of European owners has dropped from 39 percent to 28 percent over the past seven years.
The fall in sterling following Britain's Brexit vote last June could have been expected to buoy overseas buyers but increased economic and political uncertainty and a more punitive tax landscape in the U.K. is thought to have dampened sentiment.
Richard Baker | Getty Images
Last April, investors were slapped with a 3 percent stamp duty (tax levy) surcharge on the purchase of second properties. This meant that landlords purchasing a London apartment costing an average of £518,511 ($677,442), based on 2016 Rightmove estimates, had to pay a further £31,481 in tax, rather than the previous £15,926.
A separate tax on companies buying property in the U.K., known as the Annual Tax on Enveloped Dwellings, pushed up costs further by between £3,500 and £7,000.
"A steady increase in foreign investors' tax bills combined with more recent falling expectations of price growth in London has led to a decline in foreign investment in buy-to-let," said Johnny Morris, research director at Countrywide.
New research also released Monday by property search website Rightmove suggests that house sales have picked up in the year since the Brexit vote but price increases have been limited, rising by an average of just £300 in the month from June to July.
"It's great to see government's tax changes for buy to let landlords beginning to work," Reuben Young, policy and communications officer at PricedOut, a campaign body for affordable housing, told CNBC via email.
"Landlords buying homes – both foreign and native – consistently outbid first-time buyers before the changes started to take effect. Now we're seeing rents beginning to stabilize."
The U.K. government has also been rolling out a number of initiatives aimed at deterring overseas investors, who are often accused of driving up prices, and assisting first-time buyers. This includes a scheme unveiled last week in Manchester, one of the country's most expensive cities, which gives preference to buyers living and working in the city.
However, would-be homeowners continue to face an uphill battle from British-based investors, whose numbers have continued to tick up in recent years to outpace their overseas counterparts, Countrywide found.
Source: CNBC, Pictures: Getty Images