AIFs – Alternative Investment Funds
AIFs - Alternative Investment Funds
An alternative investment fund (AIF) is an entity or other type of collective investment scheme where funds are raised from several investors to invest them by a defined investment policy. AIFs may include e.g., hedge funds, private debt funds, private lending funds, private equity funds, and others.
As a rule, AIFs are only marketed to professional customers. Suppose an AIF is sold to non-professional customers. In that case, the alternative investment fund manager (AIFM) must, as a rule, have a national authorization as referred to in the Directive for AIFM – Alternative Investment Fund Managers or a similar authorization granted in another EEA state.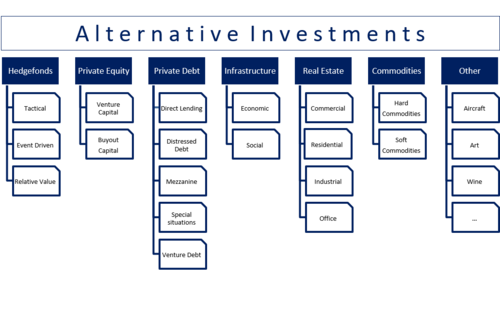 The AIFMD and Fund Distribution in the EU
The EU introduced the Alternative Investment Fund Managers Directive (AIFMD) in 2013. The Directive aims to regulate the provision of funds management services and fund management for all EU member states by fund managers to alternative investment funds.
As such, it also introduces rules on marketing AIFs in the European Union. Malta, a member of the EU, has fully transposed and implemented the AIFMD, which has formed part of Maltese law for over three years.
The AIFMD limits the possibility for non-EU domiciled fund managers to market their funds to professional EU investors. The best scenario for a fund manager to benefit from the passport provided by the Directive is to set up a fund management firm (AIFM) in an EU member state and domicile the fund (AIF) in the same or another EU member state. This would provide the EU AIFM with a full passport and enable such a manager to market the AIF without any restriction to professional investors in the EU.
Sometimes, an EU AIFM would want to set up the fund outside the EU for one reason or another. In such cases, such a fund can still be marketed in the EU on a private placement basis and according to each member state's National Private Placement Regimes (NPPRs); this is not ideal since the NPPRs could vary significantly between one member state and another.
Source: FinanceMalta
Structuring an Alternative Investor Fund
Any legislative framework permits AIFs to be established using various legal forms, each having characteristics suited to particular needs. An AIF may be set up as follows:
A limited partnership or partnership en commandite;
A unit trust, constituted by a trust deed between a management company and a trustee;
A mutual fund;
An investment company with variable share capital ("SICAV");
An investment company with fixed share capital ("INVCO").
SICAVs can also be established as umbrella funds.
Preferable Fund Jurisdictions
Any legislative framework has advantages and disadvantages and characteristics suited for particular needs. However, a regulatory framework is given by the EU-Directive AIFM 2011/2013. We, therefore, offer dedicated advice to fund structures in
Luxembourg;
Liechtenstein;
Switzerland;
Malta;
Cyprus.
Join our Corporate Finance Newsletter for monthly updates, best practices and product news.
Property Investments within Funds Structures require stable controls and experienced Management. We deliver just that.
Detailed financial Analysis and up-to-date Reporting – this is how we achieve our client's goals.
Dedicated Legal Advice for our clients, up-to-date Compliance and relentless efforts to achieve best results.
Giving our clients peace of mind through fully compliant solutions for tax, legal and regulatory requirements for complex structures.
Get further details and facts about AIFs - Alternative Investment Funds
We Will Show you the Way How to Succeed.